Public Programs
The MoD offers a variety of public programming options for all ages to share in and explore our rich local history.
Summer Camps (July and August)
July – STREAMS Hub, Shelburne The MoD is partnering with STREAMS Community Hub in Shelburne to deliver arts-themed workshops. STREAMS is a not-for-profit organization that seeks foster creativity, empower youth, and better communities through engaging learning experiences. For more information visit streamshub.org.  Make sure to follow our social media for upcoming details on museum-led workshops and activities.  
August – Mansfield Outdoor Centre, Mansfield This year, we have partnered with the Mansfield Outdoor Centre to deliver fun and engaging heritage-based activities to campers. Follow the MoD on Facebook and Twitter for upcoming details.   For information about camps or to register, visit https://www.mansfieldoutdoorcentre.ca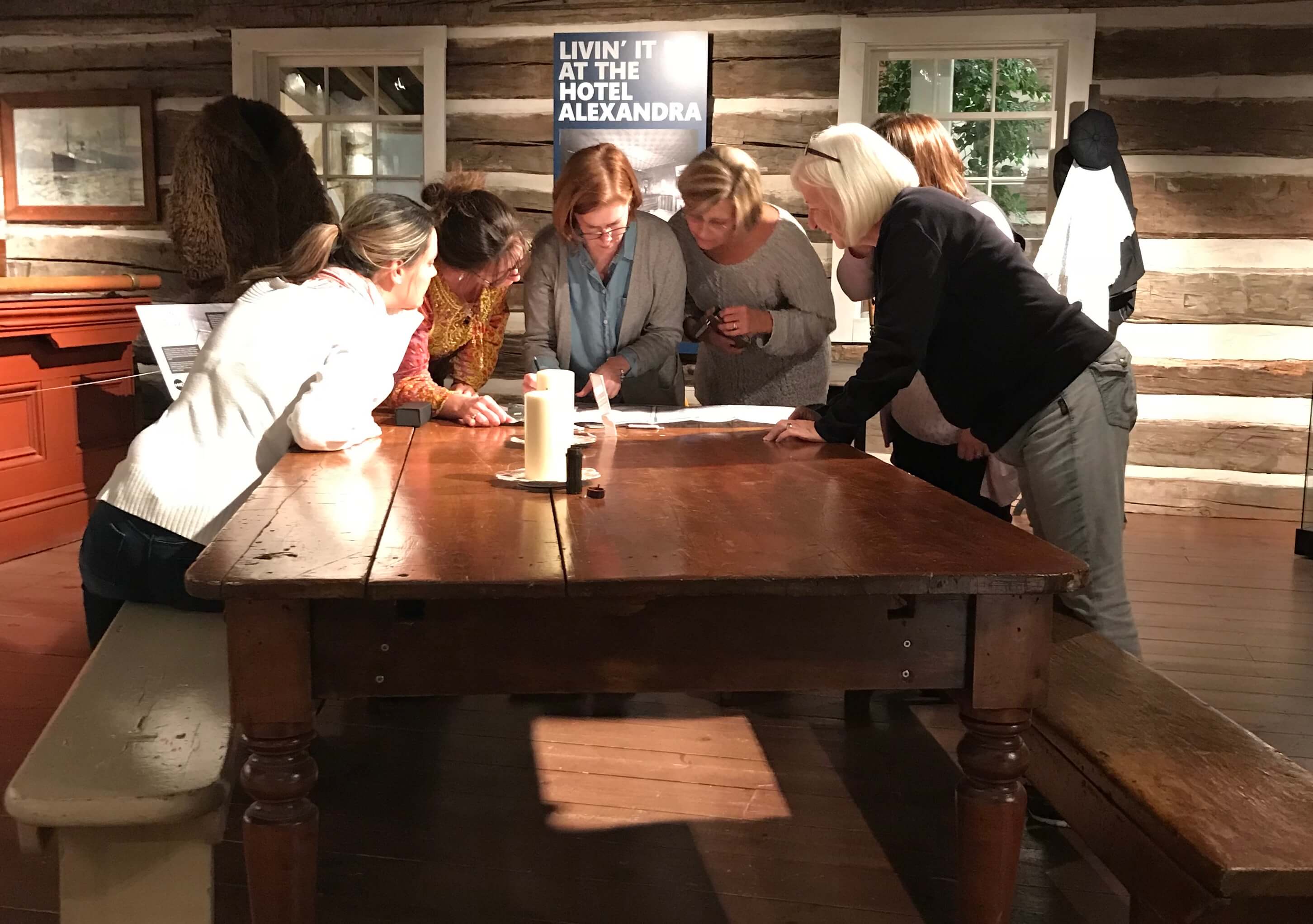 Escape Room: The Hotel Alexandra
Are you interested in a team building challenge?  Grab a group of friends (no more than 8), and put your puzzle solving skills to the test. It's dry time and the Hotel Alexandra is the place to be! It's illegal to sell alcohol, but the secret still is in the back room and there's drinks all around – that is, until word gets out that the Hotel Inspector and a liquor raiding party of lawmen are on their way to bust the hotel, and everyone in it. You've got to make yourself scarce, but there's one problem: the door's locked. Can you escape in time? You've got 45 minutes!
Request our escape room by contacting education@dufferinmuseum.com. Small group meeting spaces are also available for professional development sessions.
$20 per person
Reminiscence Programs for Seniors
The excitement of learning separates youth from old age. As long as you're learning you're not old. ~Rosalyn S. Yalow The MoD is pleased to offer reminiscence programs at seniors' residences in Dufferin County and surrounding area. Take a trip down memory lane with historical objects, stories, pictures, music, trivia and more. Contact us for information on themes or topics. We are happy to discuss customized presentations. 1hour, $75 + HST To inquire about Senior Reminiscence Programs, please contact Education Programmer, Julie McNevin at education@dufferinmuseum.com.