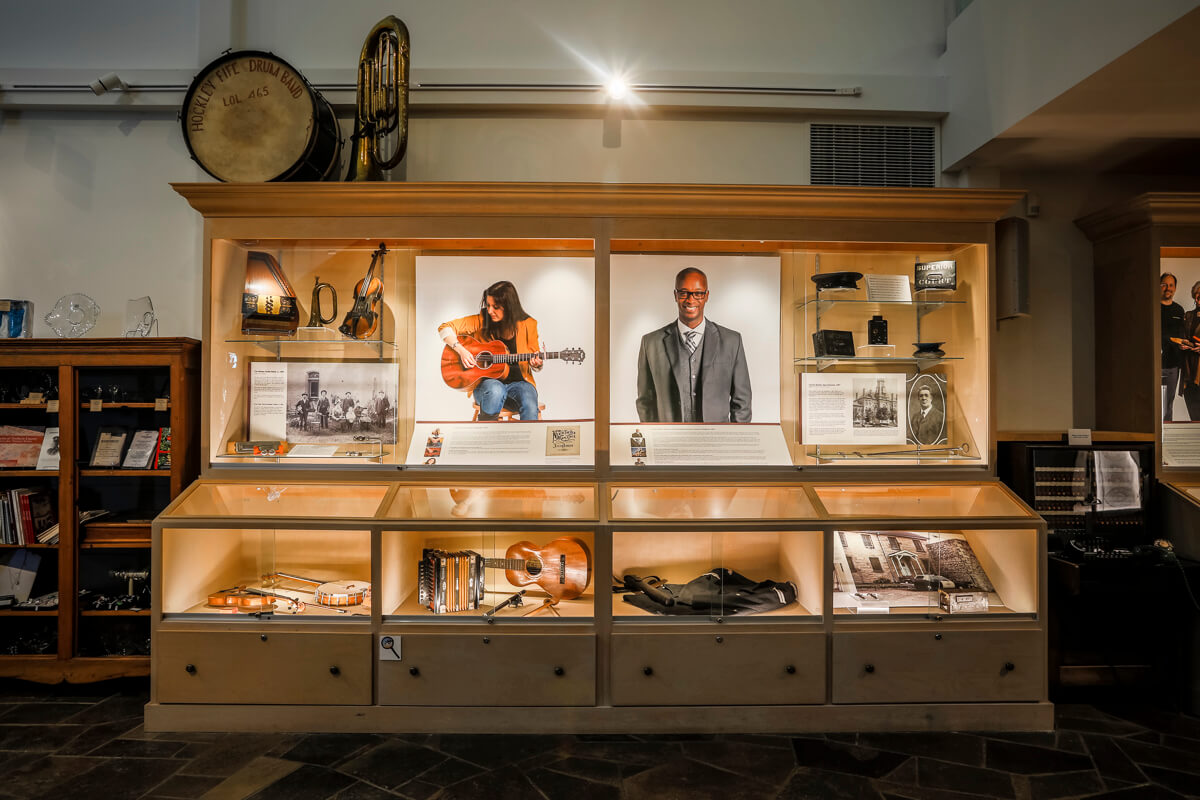 True. Grit.  – Main Gallery
Runs until December 2019
We look to the past; to the pioneers, the originals, to understand where our community began. This display of artifacts, archival materials and modern photography compares and contrasts the pioneers and the present-day people who have made important contributions to Dufferin County.
New this year! We have 15 hands-on/minds-on activities throughout the True. Grit. Exhibit. Check out local hockey history and play a game of rod hockey. Explore the work of local artists with our texture board or try some weaving. You could even learn to draw a Pegasus or sit in a 100-year old school desk to test your spelling on a slate. What else will you discover?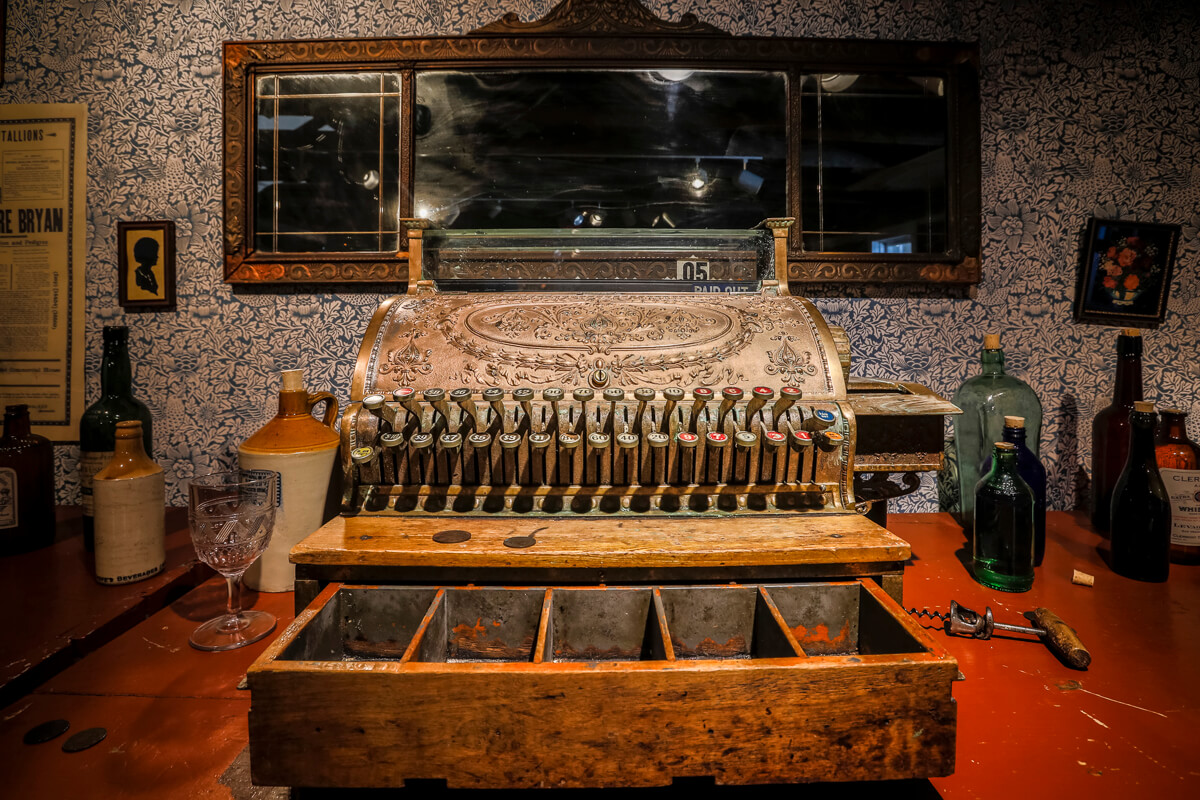 Temperance & Temptation Exhibit – Main Gallery
Runs until August 2020
What's Brewin' in Dufferin County?
Between the mid-1800s and early 1900s, much debate surrounded the consumption of alcohol in Canada. The Temperance & Temptation exhibit is a journey through the prohibition era in Dufferin County. Come discover the bootleggers hidden still in Mud Lake or pull up a bench at the historic Hotel Alexandra. Bus or self-guided tours available at www.temperanceandtemptation.ca
Tinker – The Lounge
Friday, March 8 until September 3, 2019
Canada is home to some of the world's greatest inventors and their brilliant inventions. Inspired by local life, several notable inventors have made their name in Dufferin County.
From the humble Robertson screwdriver to the telephone, come explore the contraptions, doodads, and devices that changed the way local citizens lived and worked. Take your best shot at our patent drawing guessing game or grab a tinker playset and see what you can create!
Recommended for ages 6+
Nature & Structure by Emilia Perri – Silo Gallery
Opening Reception: Sunday, April 28, 2 pm
Runs until June 30, 2019
Hockley Valley artist, Emilia Perri, presents "Nature & Structure", a collection of abstract work that explores the shifting balance between man and nature. Emilia combines layers of transparent paints and organic matter then scrapes, drips, blends, smooths, exposes and conceals to create a harmony that is unique to each work. In 2016, Emilia was the recipient of the Reed T. Cooper Bursary in Visual Art, which allowed her to travel to the Yukon. There she paddled a canoe 375 kilometers down the Yukon River and immersed herself in the wildness of nature. This Yukon experience and her recent trip to Newfoundland inspired these abstract pieces. Emilia's paintings are luscious, colourful depictions of emotional responses to the grandeur of nature, where she contemplates our relationship to the natural world and to each other.
Please Draw on the Walls – Silo Gallery
Sunday, July 28 until October 20, 2019
Our Silo Gallery will be covered in paper from top to bottom for you to unleash your inner artist! Gather inspiration from highlights of the MoD's Local Art Collection. Or simply look outside our windows and be inspired one of the best views of Mulmur Township's beautiful, rolling hills!  Will you draw your family, a self-portrait, your favourite food or your best friend? While we don't encourage you to draw on the walls at home, you can get away with it here!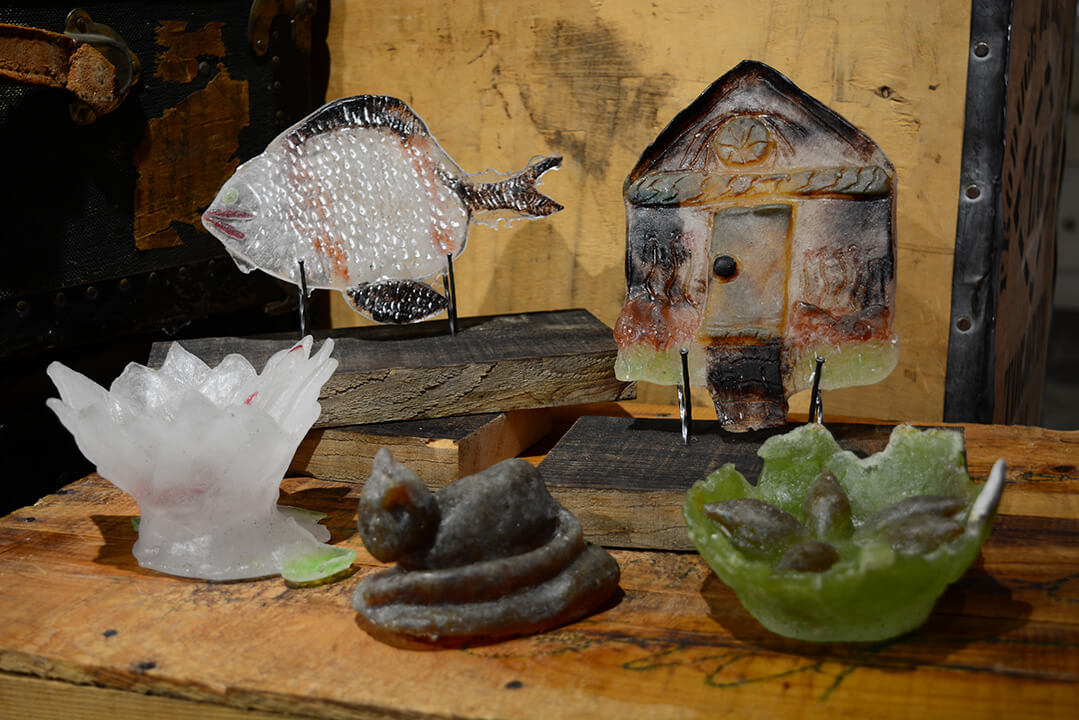 The Dwelling Museum – Main Gallery
Opening Reception: Sunday, September 15 – 2 pm
Runs until November 3, 2019
The Dwelling Museum exhibition houses a collection of objects and conversations that tell the story of "making a home" from the perspective of newcomers to Canada. In light of anti-immigrant sentiment creeping into mainstream conversations, the project makes visible another side of the argument – our memories, hopes and dreams. Participants in this community project sculpted their immigration stories into clay and glass. The display also includes objects reflecting the making practices of the participants – crochet, cardboard and architectural design.
The Dwelling Museum has two parts: the Dufferin and Simcoe County Section holds the stories of newcomers from Syria, South Korea, and Jamaica. This part of the project was made possible with a grant from the Reed T. Cooper Bursary, Dufferin Arts Council. The Markham Section displays the stories of Grade 6 and Grade 7 students from Randall Public School, who represent various parts of the world.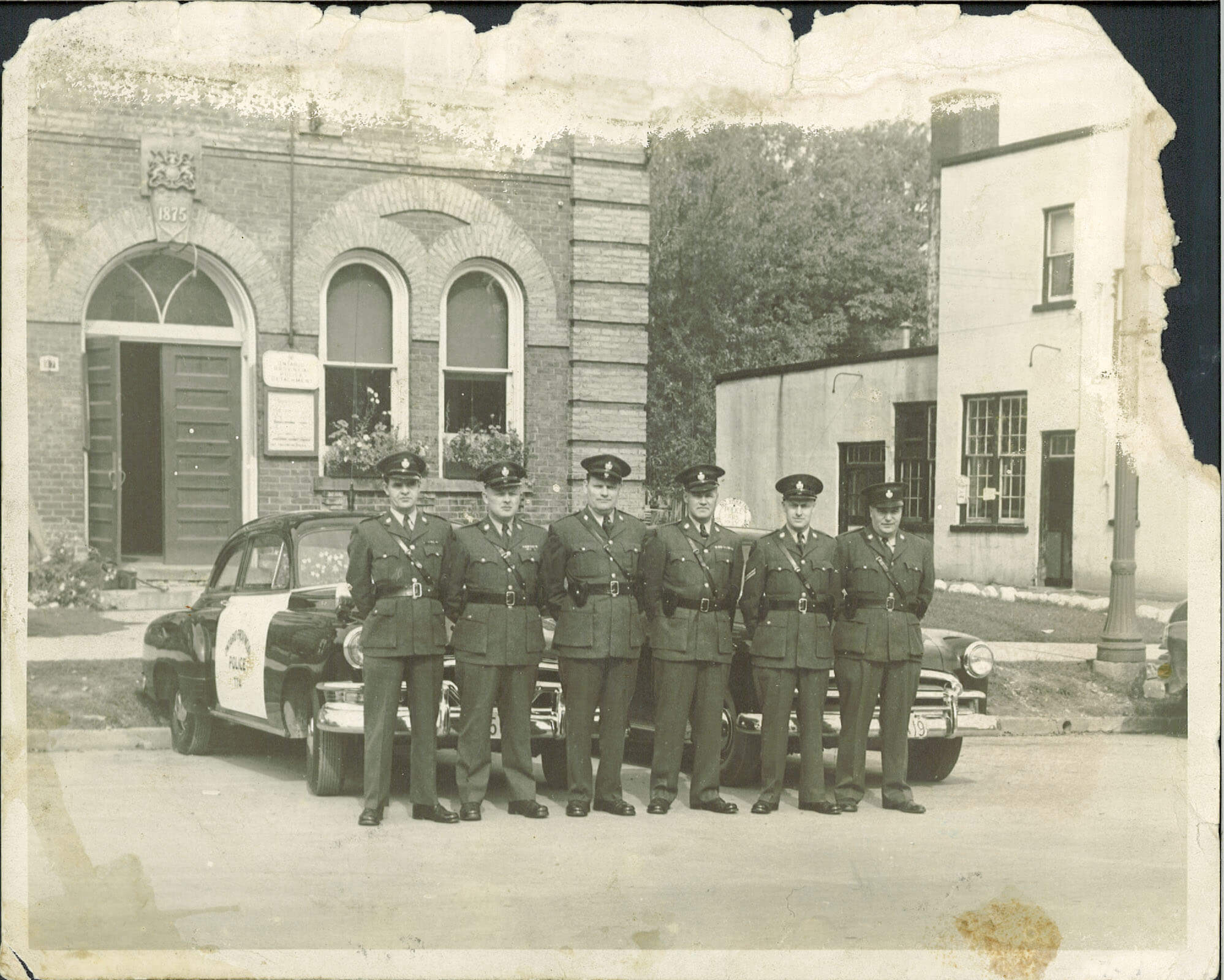 Lawless in Dufferin – Silo Gallery and Online Exhibition
Friday November 1 until December 15, 2019
Although Dufferin County wasn't the wild west, there have been plenty of moments of lawlessness here. Some seem the stuff of legends. The suspicious activities of some disobedient or unruly citizens and passers-by disrupted quiet rural living and powered up the gossip mill. This exhibit will explore the tales of the wild, odd and mysterious goings-on through old newspaper reports, diaries, and here say. Did these things really happen in our little county, or is it the stuff myths are made of?